Join the future of decentralized crowdfunding
Empower visionary projects as the AI catalyst propelling impactful projects forward. No middlemen, no boundaries – just direct connections between dreamers and supporters, all powered by blockchain technology.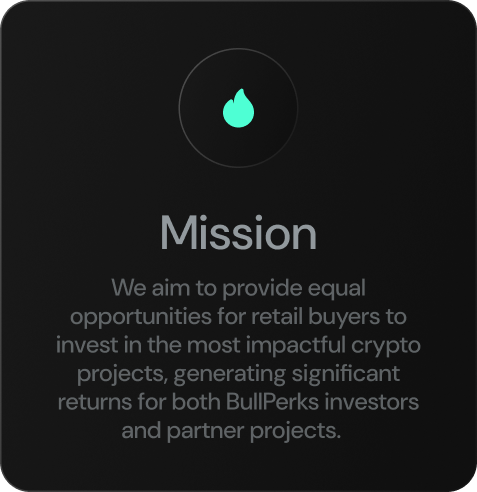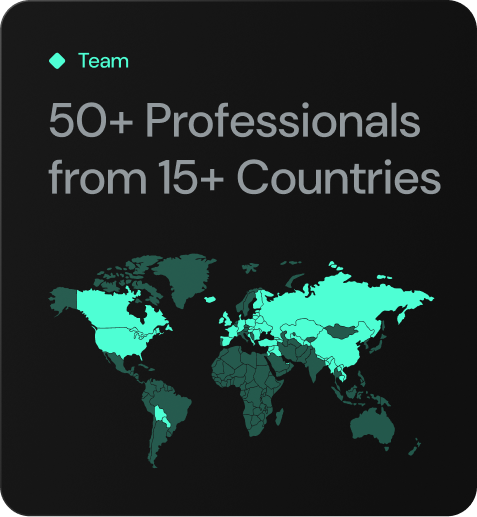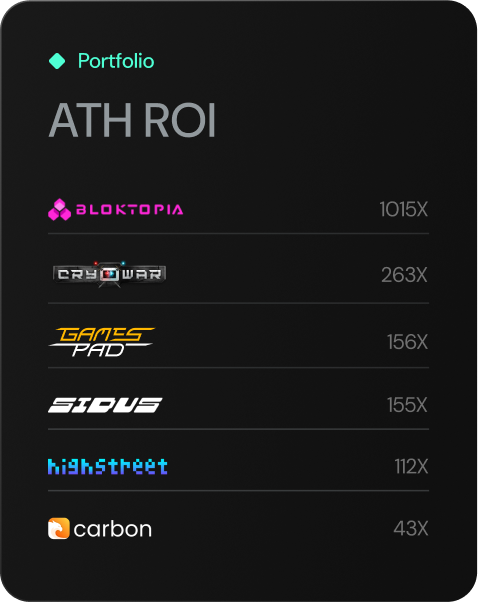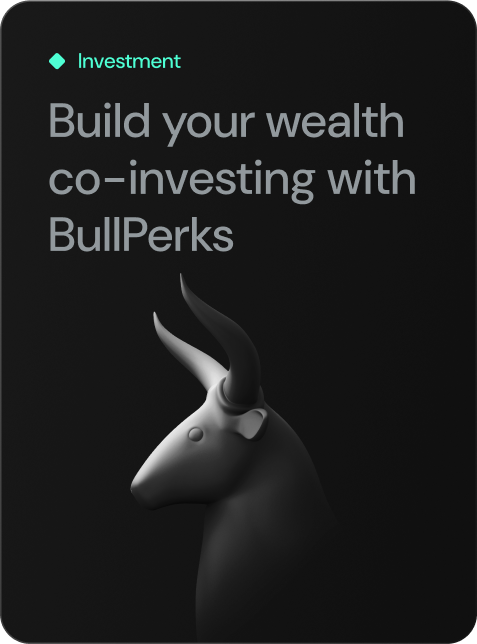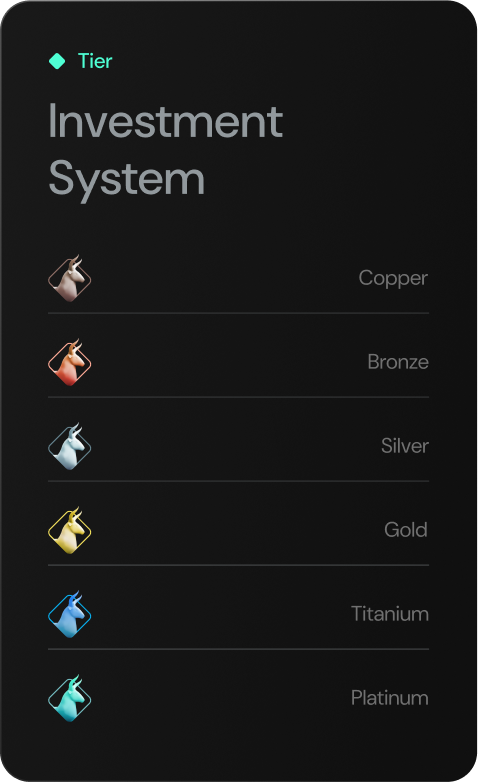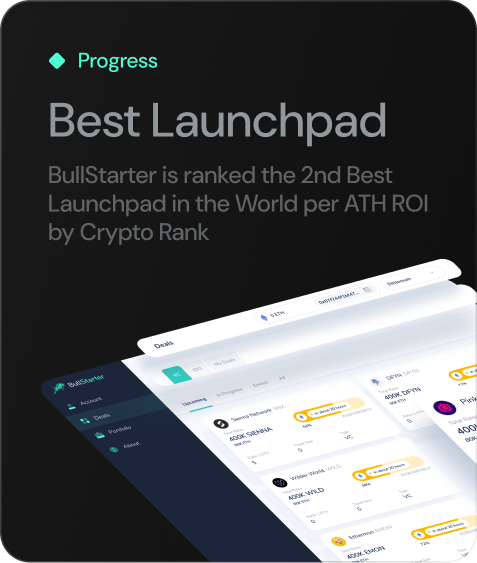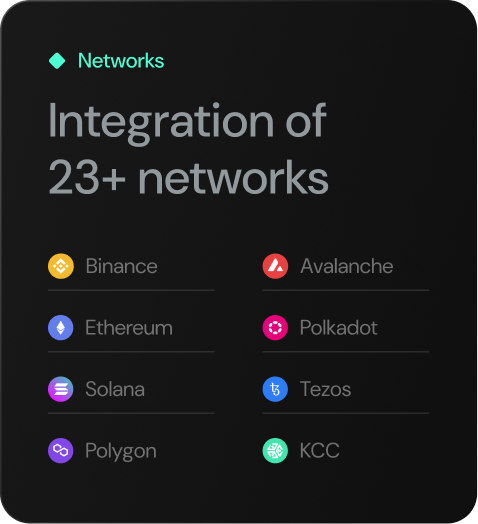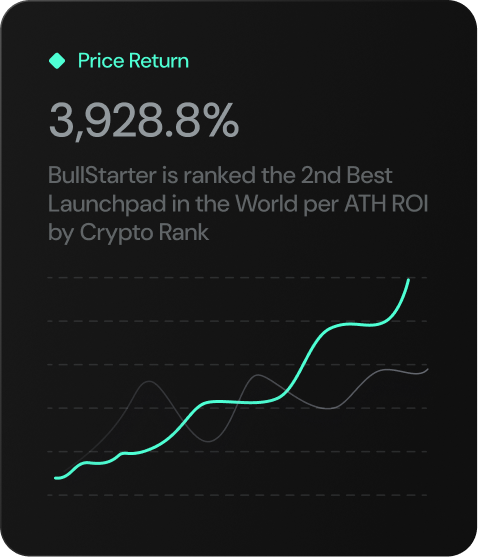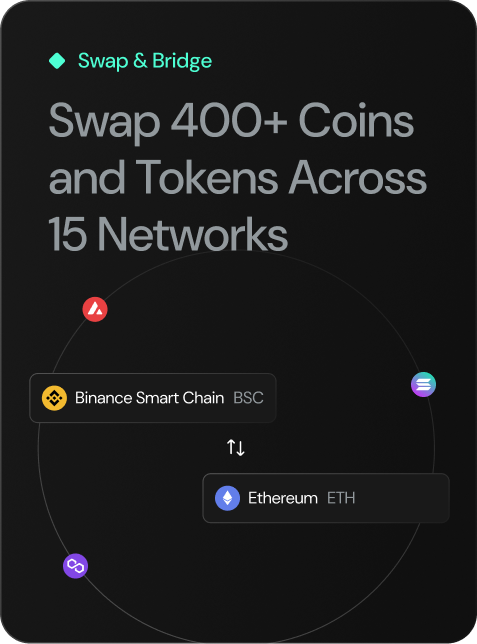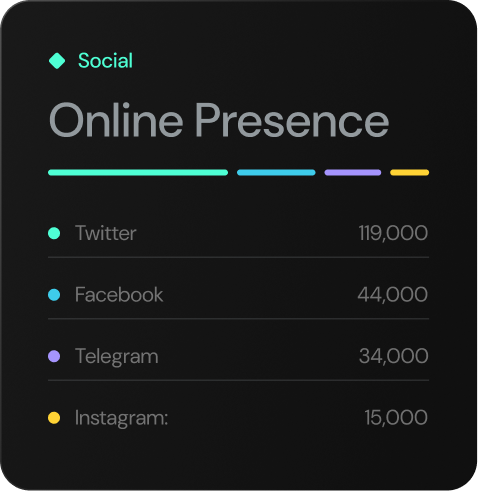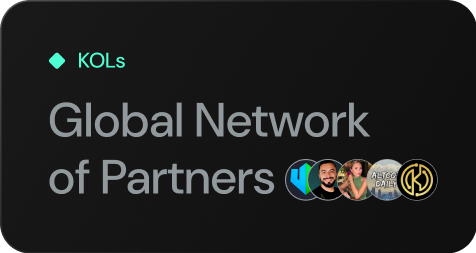 65 Projects
Listed on the BullStarter
Price Return
130.83x
Av. ATH ROI
Price Return
$15 million
Raised capital
Price Return
35,000
BLP Holders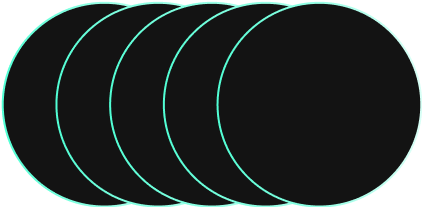 PRODUCTS
Cause being a Crypto Bull comes with big perks
Launchpad
BullStarter
This is a platform where early-stage crypto projects can raise funds through initial DEX offerings (IDOs).
Pool
Staking
This is a process of locking up your crypto tokens in order to earn rewards.
Сonversion
Swap & Bridge
This is a service that allows you to swap between different cryptocurrencies and bridge between different blockchains.
Claim
BullСlaimer
This is a service that allows you to claim your tokens after IDOs.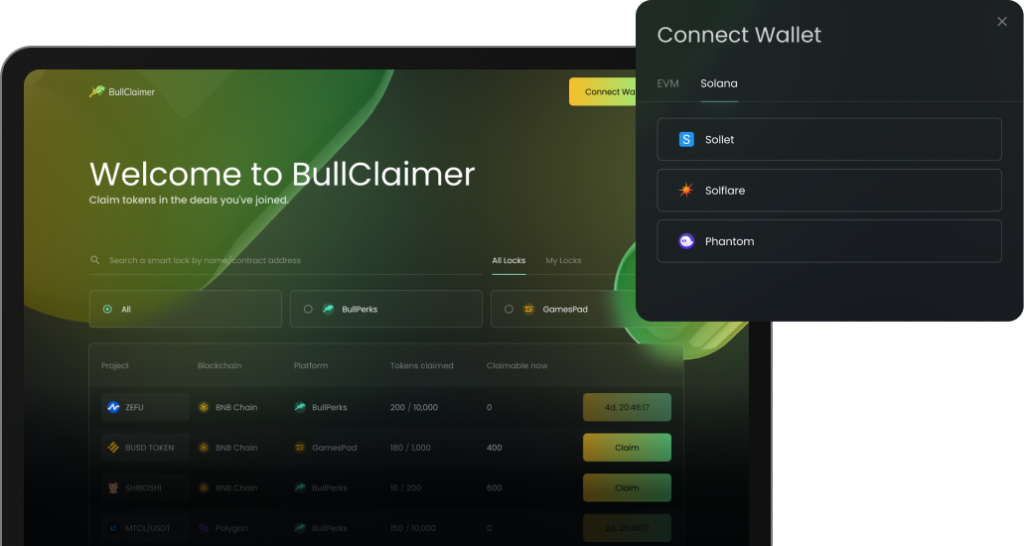 Lauchpad
Meet our flagship product: BullStarter
BullStarter is ranked the 2nd Best Launchpad in the World per ATH ROI by Crypto Rank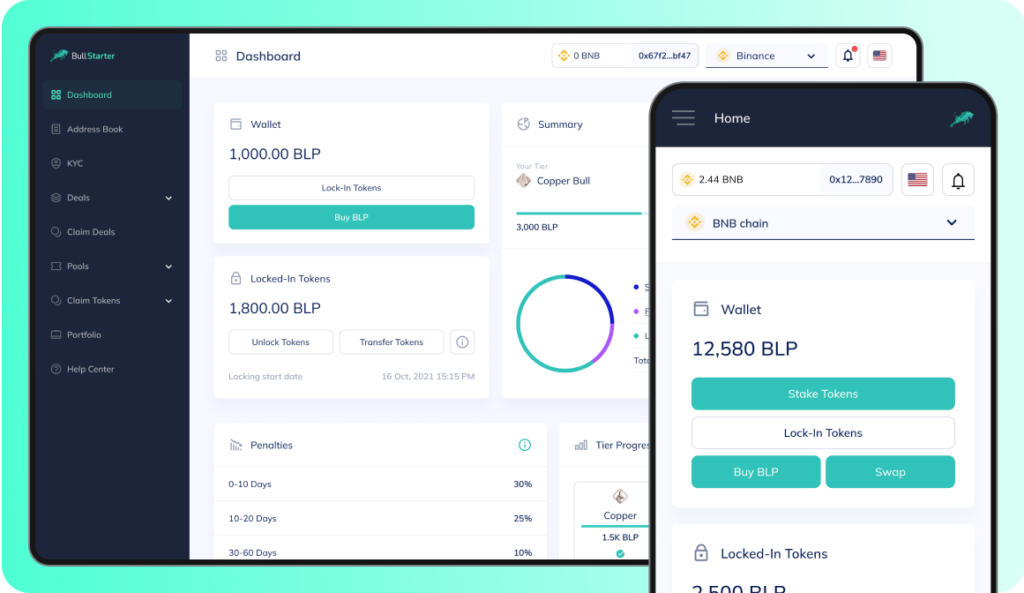 Deals
IDO
Unveil the future of fundraising through our IDO platform, where innovation meets investment, forging a path for groundbreaking projects to thrive.
Deals
VC
Redefine collaboration with our VC Deals, where visionary startups and forward-looking investors unite to shape tomorrow's success stories.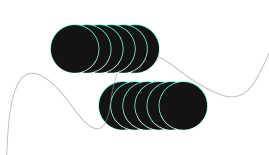 Deals
Equity
Elevate your investment journey with Equity Deals, a platform that bridges aspirations and resources, driving the growth of ventures that matter.
Deals
INO
Explore a new realm of opportunities with INO, where innovation and ownership converge, propelling transformative projects towards unparalleled achievements.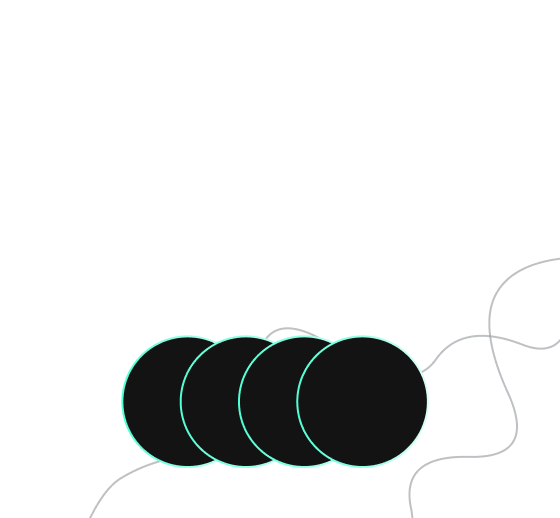 Projects
Upcoming Projects
Currency

BNB Chain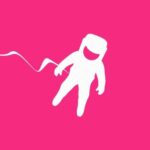 Currency
Ethereum
Currency
N/A
Browse more
Our TOP performing projects
tier
Democratizing investments
Designed to democratize investment opportunities for our users, we created a 6-tier system that provides low-entry access to early-stage projects.
Copper Bull
Bronze Bull
Silver Bull
Golden Bull
Titanium Bull
Platinum Bull
Join us in two simple steps
Step
Register and complete KYC on BullStarter
Go to BullStarter
Step
To activate the tier, you should buy, as well as lock/stake/farm BLP tokens on the platform
Buy BLP
Review

4.6
Our BullPerks Review
BullPerks, with its tier system, is a fair and community-dedicated platform giving access to early-stage Web3 investments. The launchpad has raised $15 million for over 65+ projects, with an ATH ROI of 37.61x. Additionally, its integration with 23+ blockchains makes it a strong choice for crypto projects and investors.
Pros
65+ successful IDOs.
23+ blockchain integrations.
37.61x ATH ROI.
Hassle-free token claiming.
$15 Million raise.