5 Best Crypto Launchpads For GameFi Projects
17 Feb, 2022
The cryptocurrency investing universe holds so many opportunities and modalities for discovery, providing new ways to make money in the emerging financial multiverse.
One of the most trendy crypto ventures right now is GameFi or game finance.
GameFi is getting everyone's attention by unifying the well-known prize-winning dynamic with decentralized finance (DeFi), the latest crypto development.
Also referred to as play-to-earn, GameFi directs players to decentralized applications holding economic incentives.
As in DeFi, it is token-based, and players can earn tokens by completing tasks such as battling, raiding, mining, and farming.
GameFi transformed in-game currency into valuable real-world money.
In essence, an in-game currency becomes a cryptocurrency that can be bought and sold on a crypto exchange.
Usually, players start investing a small amount of money to play, and while playing, they make more and more in-game money that will become useful in the real world.
However, such games need funding to be developed and transform their own currency into a high-profitable crypto coin.
What Is a Crypto Launchpad?
The crypto launchpad is an exchange-based and token launch platform designed for launching new coins, tokens, and blockchains. By providing investors with access to early crypto launchpad projects before they are publicly listed, it differs from other fundraising platforms.
That is precisely what launchpads' do, they help unite gaming entrepreneurs with potential investors.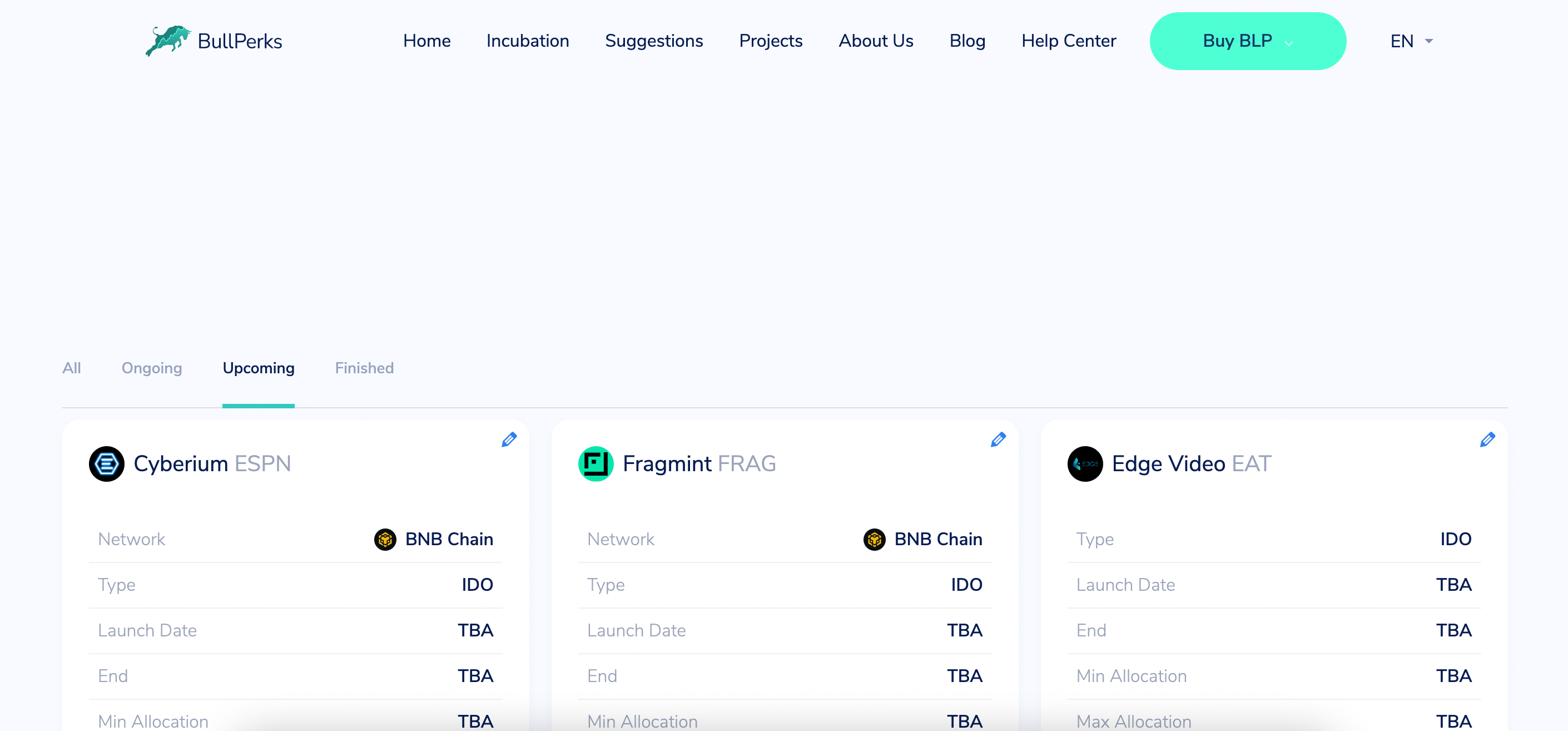 You can find also what is crypto launchpad explanation in out other articles.
What Is GameFi?
GameFi is a combination of gaming and blockchain-based financialization. Through quests, trading, or other mechanisms, GameFi allows players to earn digital assets for their efforts in the game.
While traditional games have allowed players to accumulate and trade digital assets for decades, they can lose their investment at any moment if the publisher closes the game or goes out of business.
On the other hand, GameFi successful crypto launchpad projects store their assets on a distributed network. They operate independently of any individual organization, significantly reducing the risk of digital assets. Here you can explore more about how do crypto launchpads work.
Is GameFi legit?
This market is real, with millions of people mainly focused on the massive rise in blockchain-based games in the Web 3.0 universe (or Web3), where developers have an opportunity to create their own worlds, and gamers have all the chances to make money playing their favorite top crypto games. So yes, the GameFi concept is definitely legit.
How Do GameFi Launchpads Work?
Similar to DeFi, a GameFi-focused launchpad aims to connect promising gaming crypto launchpad projects to interested investors, using the decentralized venture capital dynamic to enlarge the range of possible contributors, and help finance more initiatives.
The way this rolls out into the mainstream audience is through an IGO or Initial Game Offering.
The main difference between an IGO and an ICO or an IDO is that the investment is directly contributed to a blockchain game, sometimes even before it's fully developed.
Usually, the investor confirms their contribution by purchasing tokens from a launchpad, where they can then invest them in the launch pool of an initiative.
Most IGOs function with fixed tokens that establish the investor's tier. Following this logic, the higher the investment, the higher the tier, the higher the reward.
Besides utilizing a tiered structure, an IGO can also generate investments through rounds.
Just like the tiers, when joining in on the first round, an investor can expect greater rewards and high risk.
After the launch, the token launch platform releases a native utility token and prizes in stages.
Top Crypto Gaming Launchpads for GameFi Projects
After covering all the essentials around GameFi and how crypto gaming launchpads work, the next step is to choose some of the best and biggest crypto launchpads, and start buying into this promising investment modality.
Here we have gathered the top crypto gaming launchpads for GameFi projects for you to begin your investment journey on a high-quality and secure system. Check it out!

BullStarter facilitates startups' access to potential investors and provides tools to help businesses manage liquidity following the launch of their IDOs.
It is a decentralized multi-chain blockchain gaming IDO crypto launchpad powered by BullPerks and built on the Binance Smart Chain (BSC) Blockchain.
BullStarter uses an adaptive tier system to deliver early-stage bargains to its community.
It differs from typical decentralized crypto launchpads in that, when the token price rises, only early investors gain access to the best tiers and deals.
To take part in an IGO in BullStarter, one of the biggest crypto launchpads, an investor needs to stack, starting at 500 BLP tokens to 200,000 BLP.
At the last tier, Titanium Bull, the investor will receive a 50% allocation from the first, second, and third deals and 25% on the fourth deal. Read here how to choose the best crypto decentralized launchpad for your investments.
GamesPad GameFi and NFT Decentralized Launchpad

GamesPad is one of the biggest crypto launchpads and gaming launchpads. It concentrates on gaming-related top crypto launchpad projects, as well as NFTs and the metaverse.
This NFT game launchpad is multi-chain, making it easier to invest and providing more room for purchasers.
It collaborates with top crypto launchpad projects on several blockchains, including Ethereum launchpad, Binance Smart Chain, and Polychain.
Because community is at the heart of GamesPad, the decentralized IDO platform design ensures that everyone, including investors and entrepreneurs, has access to the resources they need to achieve their goals.
Security is a core aspect of a positive community experience, so a team of specialized professionals reviews each project before it is launched on GamesPad, guaranteeing that only the most promising and high-returning initiatives are available.
GamesPad has very recently launched, so it is a rare opportunity to take part in a brand new investing space and secure your place in the many IGOs that are about to start. If you are interested to participate learn also about whitelist in crypto.
BoostX serves as a versatile launchpad for various crypto projects, providing an array of customizable options for project initiators. These options include the ability to set pricing, bonuses, and rewards, among other adjustable features.
Projects that successfully pass BoostX's stringent selection process are further advantaged by the platform's exhaustive marketing initiatives.
The GameFi Launchpad, a component of the e-sport ecosystem, provides investors with the opportunity for early entry into blockchain-based games. This is made possible through an Initial Game Offering (IGO), wherein early-stage investments are typically funneled into game development.
This mechanism furnishes gaming ideas with the necessary startup funding to attain full development, thereby actualizing the extraordinary proposals being put forth for blockchain gaming.
Seedify IGO Launchpad

Seedify runs on the Binance Smart Chain, allowing players to vote on submitted initiatives' direction and decisions.
To ensure security, all investors must go through a Know Your Customer verification before taking part in an IGO.
Later, they can purchase SFUND tokens to invest in projects through a tier system.
All other tiers guarantee your shares, and starting at the sixth tier, an investor can also experience private token sales.
Please note that the effectiveness of these platforms can vary depending on the specific needs of your project. It's always a good idea to do comprehensive research before choosing a launchpad for your GameFi project.
Top Five GameFi Projects to Watch out for in 2023
Cryptocurrencies and blockchain technologies sometimes go through sector shifts.
Investors, traders, and crypto enthusiasts who understand why new sectors emerge can reap significant returns. 
Following decentralized finance (DeFi), GameFi has made its mark in cryptos as one of the most skyrocketing trends in recent years. Blockchain projects offer players new exciting ways of making money through gaming.
Play-to-Earn and NFT-based projects are life-changing right now. Let's take a look at the five hottest GameFi blockchain projects in 2023.
Axie Infinity

Axie Infinity initiated a parabolic run for the GameFi market in 2021. This exciting GameFi project showed the potential and promising play-to-earn concept.
For a brief period last year, Axie Infinity averaged over $30 million in revenue daily.
Axie Infinity's simple but still exciting game mechanics, involving users minting unique valuable NFTs, forming a team, and winning battles to earn money, propelled the vast majority of gaming enthusiasts to give it a shot.
It also allowed players to generate passive revenue from $AXS (the governance token and token sales) staking.
The Sandbox
The Sandbox is a virtual universe where users can create, own, and profit from their unique gaming experiences through the use of non-fungible tokens (NFTs). As a platform that thrives on user-generated content, it enables individuals to design and build original games, characters, and environments.
Leveraging blockchain technology, The Sandbox ensures genuine ownership of in-game assets, allowing creators to earn real-world benefits from their creative input. With the support of high-profile partnerships like Atari and Square Enix, The Sandbox is definitely set for significant growth in 2023.
Outer Ring
Outer Ring steps into the world of science fiction, unveiling an MMO role-playing game that is unique due to its token-driven economic system. Players have the option to choose from five races and three factions, empowering them to establish supremacy over the galaxy and its rich resources.
To enrich the gaming journey, Outer Ring melds virtual reality elements, like in-game concerts and events, providing a wide-ranging and captivating gameplay cosmos.
MetaverseMe

MetaverseMe is an innovative fusion of fashion, music, and gaming, offering enthralling immersive experiences. Utilizing blockchain and NFT technology, the platform facilitates a marketplace specifically designed for NFT creators and enthusiasts to build their digital identities within the metaverse.
This blend of creative fields amplifies the opportunities for vibrant and customized engagements.
Taunt Battleworld
Taunt Battleworld unveils an auto-battler combat game founded on the Ethereum network. Players are endowed with the responsibility of owning and directing mysterious warriors, a crucial element for establishing a prestigious standing on an endless, post-apocalyptic war zone.
Tactical acumen becomes crucial as gamers employ the best battle plans to achieve triumph and climb the ranks in the game's hierarchy.
More GameFi Projects & Top Crypto Games
Aavegotchi
Aavegotchi is an open-source, community-owned NFT gaming protocol, enabling true asset ownership for gamers.
Aavegotchi NFTs are on-chain collectible ghosts staked with Aave's interest-generating aTokens.
Players need to compete for rewards by earning XP, level up, and increase the rarity of their Aavegotchi fren. Aavegotchi is governed by the AavegotchiDAO and the eco-governance native utility token $GHST.
Benji Bananas
Benji Bananas is an online and free mobile game with no blockchain capabilities. However, Animoca Brands, the owner of Benji Bananas, is injecting its games with play-to-earn (P2E) features.
The gameplay is as simple ast that: players swing from vine to vine and pass obstacles. Rewards are mailed to people in PRIMATE and can be swapped by the user for ApeCoin (APE), the project's native token.
Is GameFi a Good Investment?
Just like any other investment, GameFi is not a risk-free proposition. Assets held by gamers are exposed to the same volatility that affects the broader cryptocurrency markets. They are also vulnerable to shifts in user trends favoring some games or blockchains over others. As a result, participants should be prepared to lose some of their investment at first as they hone their skills and knowledge. What is more, the sector is not immune to rug-pulls by fraudsters.
However, GameFi can help people demystify crypto finance with an intuitive and visual gaming world. This could be the bridge that will lead to cryptocurrency adoption in the coming years. It gives people worldwide the first foot on the financial ladder.
GameFi's unique selling proposition is simple — it's entertaining. It is much more than can be said about the seriousness of traditional finance and the complexity of DeFi. In addition, this sector is especially attractive to the younger generation who grew up playing video games. If you are not sure what to choose between IDO vs ICO for you investments take a look for relevant article we had prepared for you.
About GameFi ecosystem
The GameFi ecosystem uses cryptocurrencies, non-fungible tokens (NFTs), and blockchain technology to create a virtual gaming environment.
In a decentralized GameFi ecosystem, platforms offer the ability for gamers, creators, and crypto enthusiasts to engage. Creators and developers have the liberty to work on creating immersive games and engagement mechanisms, and gamers oblige. The value created in the form of "in-game tokens" and non-fungible tokens (NFTs) is distributed across stakeholders through robust economic models referred to as tokenomics.
How to Start Playing a GameFi Game?
The particular starter requirements of each GameFi title varies, but most games need users and players to possess a digital wallet and buy a few in-game items to participate.
Get a crypto wallet like MetaMask

Fund your wallet

Buy beginner in-game items
How do I use Crypto Launchpad?
Bottomline
To ensure that your participation in an IGO is successful, it is important to use a launchpad to establish and fulfill investments. Those platforms offer a safe space for investors and entrepreneurs to match democratically and anonymously.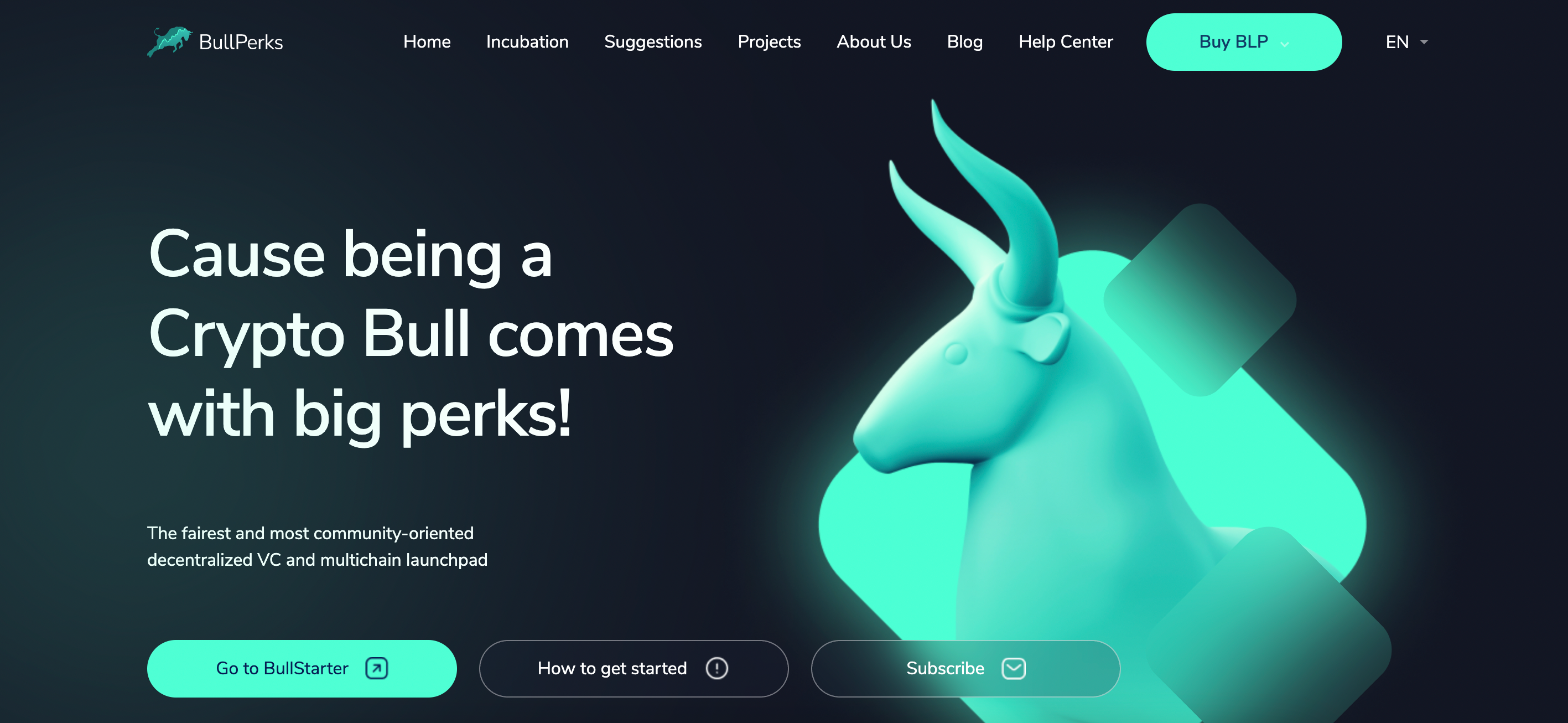 Placing your money in a launchpad not only gives you a chance to make profits but also helps to scale the growth of the blockchain gaming crypto industry, building up the success of several small entrepreneurs and projects along with it.
Are you excited about the future of crypto and want to get in on the ground floor of the next big thing? Our upcoming list of the best crypto launchpads for 2023 is exactly what you need! Keep an eye out for our top picks on another page and join the revolution today.
Start Investing in Crypto Projects With BullPerks
Would you like to start investing in the most promising crypto projects? Learn how to invest with BullPerks, the fairest and most community-oriented decentralized VC and multichain launchpad!
More articles on this topic