Top Cryptocurrency Gifts for 2022 and 2023
27 Dec, 2022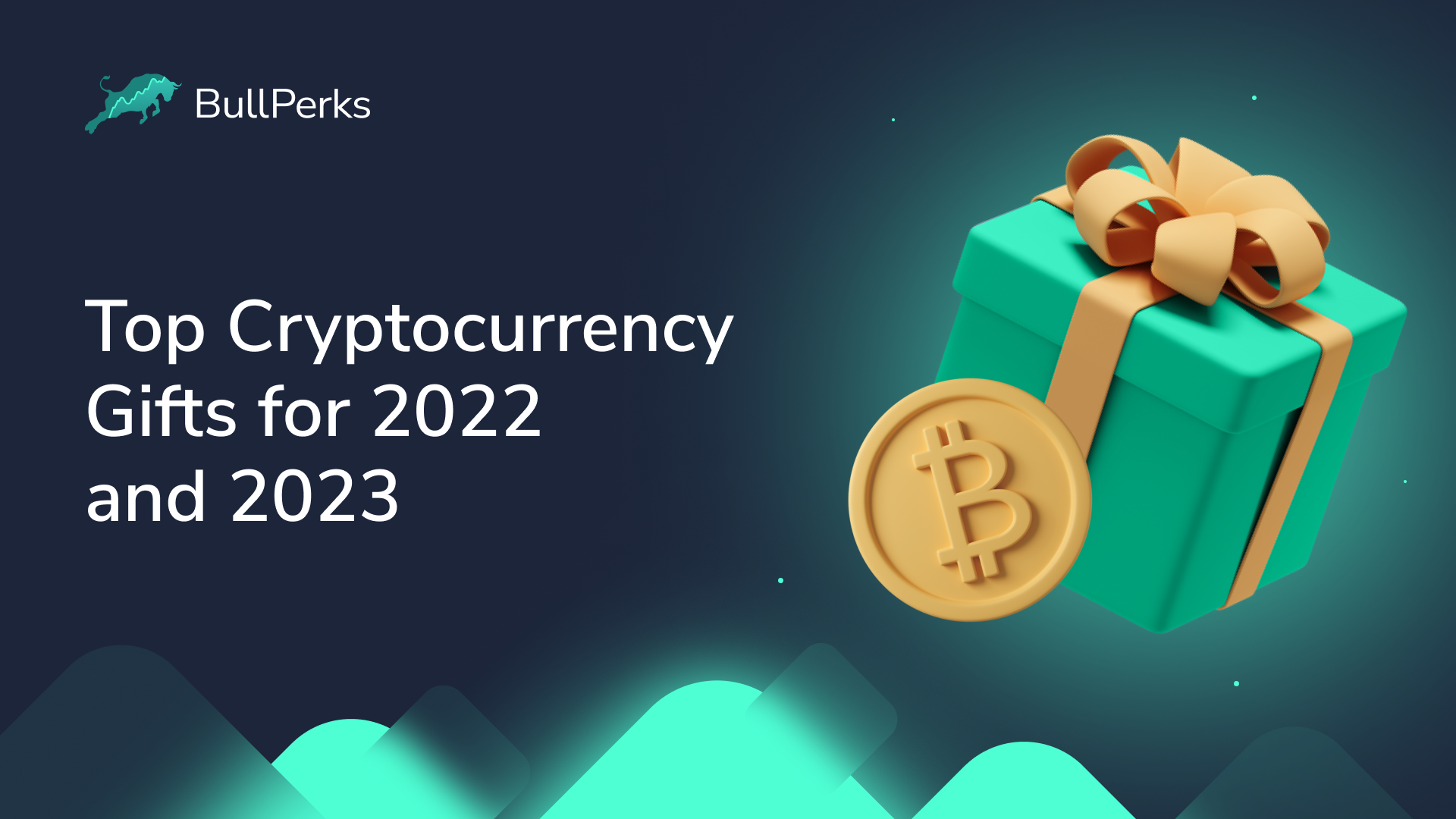 Are you looking for the perfect crypto gift for your crypto lovers this upcoming New Year's Eve and winter holiday season? Look no further! We have compiled a list of the best crypto gifts that are sure to please any cryptocurrency enthusiast. There is something here for everyone, from hardware wallets to blockchain art and educational materials. So whether it's a gift for yourself or someone else, we've got you covered! Let's take a look at some of these crypto gifts that will make this holiday season extra special.
Just Crypto
Gifting cryptocurrency for the New Year can be a significant gift for the crypto enthusiast in your life. Whether you're giving Bitcoin, Ethereum, or another cryptocurrency, you'll be providing your loved one with a valuable asset that could potentially increase in value over time. From a practical perspective, it is also very convenient to gift and receive cryptocurrency as it is typically fast to transfer.
Furthermore, cryptocurrencies are generally secure and private since they are not subject to the same oversight as traditional financial institutions. This means that your loved one can confidently store their crypto assets without worrying about their privacy being compromised.
Lastly, gifting cryptocurrency will help spread the adoption of this technology and give your recipient exposure to a revolutionary new way of storing value. All these factors make giving cryptocurrency an excellent choice for any crypto enthusiast this holiday season!
A Hardware Wallet
A hardware wallet is an essential tool for any cryptocurrency enthusiast and a great holiday gift! Hardware wallets are physical devices that store cryptocurrency offline, allowing users to store their digital assets securely. By keeping crypto assets in cold storage (an offline device), users can protect their funds from potential online threats such as hackers and malicious software.
Hardware wallets are also incredibly user-friendly and allow users to easily manage transactions without compromising security. Most hardware wallets come with intuitive interfaces that make it easy to send, receive, and track coins without worrying about safety or privacy. Additionally, many hardware wallets provide two-factor authentication features, further enhancing user funds' security.
Another great feature of hardware wallets is their portability – they're small enough to fit in your pocket or purse, making them ideal for travelling or everyday use. Furthermore, most hardware wallet providers offer various levels of protection depending on the model you purchase, so you can find one that is tailored to your loved one's needs and budget.
All these features make a hardware wallet an excellent choice for any crypto enthusiast this holiday season! With a secure offline device like a hardware wallet, your recipient will be able to confidently store and manage their digital assets without worrying about online threats or compromised security.
The best hardware wallets for 2022 and 2023
When it comes to the best hardware wallets for 2022 and 2023, two of the most popular options are Ledger and Trezor. Both of these wallets offer an excellent combination of security, usability and convenience. Ledger offers various devices tailored to different types of users, ranging from entry-level Nano S models to more advanced X models with added features. The Ledger devices come with a secure chip that stores encrypted private keys, making them incredibly secure. They also have an easy-to-use interface that allows users to manage their digital assets easily.
Trezor is another excellent option for hardware wallets, as they offer a range of products designed for both novice and experienced users. Furthermore, Trezor devices come with a built-in display screen which makes it easy to verify transactions without having to connect the device to a computer or smartphone. Additionally, Trezor supports multiple currencies and tokens so users can safely store all their crypto assets in one place.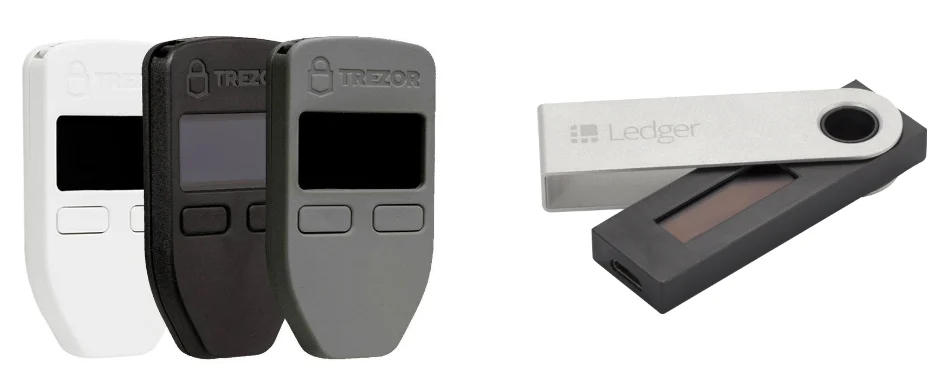 Choosing between either Ledger or Trezor will depend on the user's needs and budget. But no matter which model you choose, you can rest assured that your cryptocurrency will be kept safe in cold storage when stored in one of these top-of-the-line hardware wallets!
NFTs
Non-fungible tokens (NFTs) are a unique and special type of cryptocurrency that make a fabulous New Year gift! NFTs are digital assets that can represent ownership of anything from artwork to real estate, and they offer users a wide range of benefits. Unlike traditional cryptocurrencies like Bitcoin or Ethereum, NFTs cannot be exchanged for another asset without permission from the owner – making them highly secure and exclusive. Additionally, since each NFT is completely unique and one-of-a-kind, it makes them incredibly valuable as collectibles.
In 2022, the most valuable and rare Non-Fungible Tokens (NFTs) are those associated with famous influencers and celebrities. These NFTs are incredibly sought-after due to their rarity and connection to a beloved celebrity or influencer. For example, French DJ David Guetta is launching an exclusive collection of NFTs entitled 'The Guetta Experience', which will feature one-of-a-kind pieces of art created in collaboration with various iconic artists. The set of four NFTs features artwork from renowned pop artist Scott Wilkowski, visual music creator Matt Lloyd, motion graphics artist Yaroslav Kovalchuk and digital artist & illustrator Leandro Franci.
Moreover, many celebrities have taken to creating their own unique series of NFTs that can only be obtained through online auctions. For example, iconic musicians such as Green Day, Adam Lambert, and Snoop Dogg have all begun creating limited edition series of NFTs that are being offered for sale on various platforms. Additionally, some stars, such as Elton John, have even created their own virtual museums where fans can purchase exclusive artwork associated with the star's decades-long career in music.
Furthermore, sports teams are also joining in on the trend by offering up unique collectibles tied to them as well. Teams such as Manchester City Football Club have recently released limited edition packs of digital memorabilia that include special NFT items, such as trading cards featuring players from the team's current roster. These collectibles not only offer a special way for fans to show support for their favorite teams, but they also serve as a great gift idea for any crypto enthusiast who loves sports!
Metaverse Access or Land
Metaverse Access or Land is a perfect crypto gift for the holidays because it is truly unique and special. Metaverse Access or Land are digital assets that represent ownership of things like artwork, real estate, and more. They offer lots of benefits to the person who owns them because they can't be exchanged without permission from the owner, making them very secure and special. Plus, each one is one-of-a-kind, so they are treasured as collectibles!
In 2022, some of the best Metaverse projects with land access include Decentraland, The Sandbox and Axie Infinity.
Decentraland is a virtual world built on the Ethereum blockchain that allows users to purchase and create their own digital plots of land. These virtual plots, or "Land parcels," allow users to build whatever they wish, including 3D art galleries, stores, gambling establishments and more.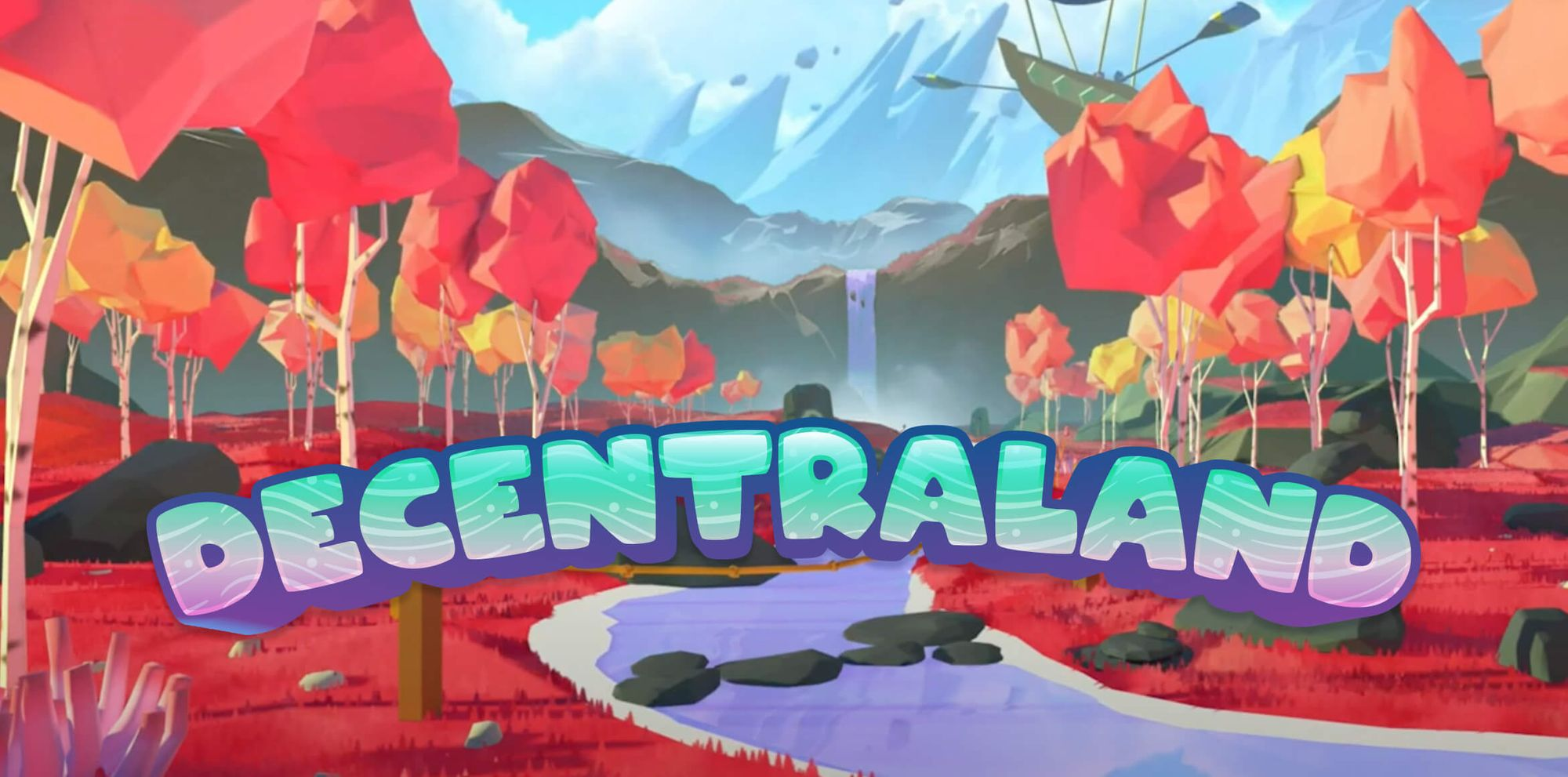 Landowners can also monetize their creations through cryptocurrency transactions and even receive royalties for any in-game purchases made on their properties. Additionally, Decentraland hosts regular events such as fashion shows and concerts that bring people together from all around the world while earning cryptocurrency rewards at the same time.
The Sandbox is another leading metaverse project with land access in 2022. Like Decentraland, The Sandbox lets players purchase and create their own virtual worlds where they can build anything from racing tracks to casinos.
What makes The Sandbox unique is its ability to let players create their own content by using its proprietary VoxEdit 3D asset editor. This allows players to design anything from avatars and landscapes to game levels – all without needing to learn any complex coding languages!
Plus, The Sandbox also has an integrated marketplace where users can buy or sell user-created content for cryptocurrency rewards as well as participate in special community events.
Last but not least is Axie Infinity – a blockchain-based virtual world that combines both gaming elements and digital collectibles into one exciting experience!
In Axie Infinity, players can collect fantasy creatures called "Axies," which are represented by Non-Fungible Tokens (NFTs). Players can then battle each other with these creatures in various arenas or use them as currency when trading items with other users in the game's marketplace.
Plus, Axie Infinity also features its own decentralized marketplace where players can buy or sell land parcels using cryptocurrency!
All of this combined creates an incredibly immersive experience unlike anything else out there today – making it a great choice for crypto enthusiasts looking for something new and unique this holiday season!
Online crypto course
Online crypto courses are the perfect gift for the crypto enthusiast in your life, no matter their skill level. Platforms like Udemy and EdX have many options available, ranging from beginner to advanced courses that cover topics such as cryptocurrency trading and investing, blockchain technology, smart contracts, and more.
Many of these courses also include discussions on the latest industry trends, ensuring that students stay up-to-date on all things crypto!
For those just starting out, beginner online crypto courses are great for getting an overview of how to buy and trade cryptocurrency, as well as understanding key concepts such as hashing algorithms and distributed ledger technology.
These classes typically provide step-by-step instructions on setting up a digital wallet, purchasing coins on exchanges, creating a trading plan, and more. Additionally, most beginner courses also discuss economic events which can help shape trading decisions – making them especially useful for those just getting started in the world of crypto investment.
For experienced investors who want to hone their skillset further, advanced courses offer more detailed information on cryptocurrency analysis techniques, such as technical or fundamental analysis.
Technical analysis looks at historical price data to anticipate where prices may go, while fundamental analysis examines news events and other factors which may influence market movements. Both methods can be used together to forecast future price swings and take advantage of potential trading opportunities – something quite valuable for any serious crypto investor!
Finally, some online crypto courses cover topics related to blockchain development, such as smart programming contracts or building decentralized applications (dApps). These types of classes are essential for anyone looking to become a full-stack developer in the blockchain space.
The best part is they provide comprehensive curriculums that allow students to learn these complex technologies in an interactive environment with hands-on activities designed to reinforce key concepts.
Overall, an online course makes for a perfect gift for those interested in cryptocurrencies this holiday season. Whether it's a beginner looking to grasp basic concepts or an experienced investor seeking to expand his/her knowledge base – there's a course out there just right for them!
Crypto books and guides
Crypto books and guides are perfect gifts for any crypto enthusiast looking to further their knowledge on the subject. With so much to learn about cryptocurrency, these materials can provide a great starting point or go in-depth into more complex topics and strategies.
For beginners, there are plenty of introductory books which cover the basics of cryptocurrency, such as its history, fundamentals, technologies and use cases. These types of books can help traders and investors understand the core concepts behind blockchain technology and how digital currencies function.
On the other hand, advanced crypto guides contain more detailed information on specific trading strategies or analysis techniques. There are many titles available which discuss topics such as technical indicators, charting methods or risk management tactics that experienced traders may find useful when making investment decisions.
Additionally, some crypto books also feature tips from industry professionals on how to spot potential trading opportunities or maximize profits when day trading – something that all aspiring crypto investors should consider reading!
In addition to traditional print publications, several online resources are available with step-by-step instructions on how to buy and sell cryptocurrencies and set up wallets. Many of these websites even offer tutorials on more advanced topics, such as blockchain programming languages or decentralized application development. For those wishing to become a full-stack developer in the blockchain space, these online crypto guides provide an invaluable resource for learning the necessary skills needed to succeed.
Overall, crypto books and guides make for excellent gifts this holiday season for anyone interested in cryptos! Whether it's a beginner looking for a good introduction to the world of cryptocurrency or an experienced trader seeking new insights into trading strategies – there's something out there just right for them! Furthermore, many of these materials come at an affordable price.
Cryptocurrency books have been a great way to learn about this rapidly evolving space. 2022 is expected to bring more of these titles for crypto enthusiasts of all levels, from beginners to seasoned veterans.
One book that looks promising is "Decentralized Applications and Smart Contracts: From Theory to Practice" by Richard Gendal Brown. This book covers the fundamentals of blockchain technology, as well as how to develop smart contracts and decentralized applications (DApps). It's ideal for those who want an in-depth look at the fundamentals without getting bogged down in details.
Another must-have title is "The Bitcoin Standard: The Decentralized Alternative to Central Banking" by Saifedean Ammous. This book looks at the history of money, from ancient times to the present day, and explains why Bitcoin may be the best form of money ever invented. It provides readers with a profound understanding of Bitcoin and why it could eventually be adopted as a global reserve currency someday.
Then there's "Mastering Ethereum: Building Smart Contracts And DApps" by Andreas M Antonopoulos and Gavin Wood which is an excellent resource for developers who want to get into blockchain development. This comprehensive guide covers everything from setting up a private Ethereum network, building DApps on top of it, deploying them onto blockchain networks, writing secure smart contracts and more.
For investors interested in trading cryptocurrencies, "Cryptoassets: The Innovative Investor's Guide To Bitcoin And Beyond" by Chris Burniske and Jack Tatar is highly recommended reading material. It introduces readers to some key concepts related to crypto investing, such as diversification strategies, asset allocation techniques and risk management tactics – all important topics that every investor should understand before making any trades or investments into digital assets.
Finally, we can't forget about "The Internet Of Money Volume II: A Collection Of Talks By Andreas M Antonopoulos," which looks at the impact of cryptocurrency on society today as well as its potential future applications. Filled with thought-provoking ideas from one of the leading voices in this space – Andreas M Antonopolous – this collection makes for an invaluable read for anyone wondering why cryptocurrency matters or what it could mean for our lives going forward!
Overall, 2022 will be another exciting year for cryptocurrency books with plenty of interesting titles suitable for everyone, from beginners, just getting started with crypto assets to experienced traders looking for new insights into trading strategies or information on developing decentralized applications. With so much valuable knowledge available at our fingertips – all we need now is a comfortable chair.
Conclusion
Why not show your love for the crypto enthusiast in your life this holiday season with a thoughtful and unique gift? From books and guides to hard wallets, there's something out there just right for them. Moreover, there also so many other great options, including crypto wallets, crypto art, crypto merch, a Bitcoin logo, a gift card, a mining rig, t-shirts you can get on Etsy, a physical Bitcoin, a crypto gift card can be great for a crypto lover or crypto nerds.
We hope our list has given you some great ideas on what crypto gifts you can get this New Year and winter holidays. Whether it's a course or a Metaverse access, these presents will surely put a smile on their face! So don't wait any longer – pick up one of these amazing cryptocurrency gifts today and make sure they have an extra special festive season.
More articles on this topic