What Is a DeFi Wallet?
Litepaper

Decentralized Finance is taking up the center stage in the blockchain domain. This new financial system allows average users to become their own banks without the intervention of a traditional intermediary and their bureaucracies and fees.
The efficiency of DeFi protocols relies mainly upon DeFi wallets and their ability to provide secure, accessible, and intuitive interfaces for users to interact and benefit from DeFi products. While wallets used to be seen as sloppy and slow tools, now they have evolved and are redefining access to blockchain financial technology.
In this article, we'll walk through what a DeFi wallet is and how it works, what to consider when choosing a wallet, and what are the most popular wallets right now. Check it out!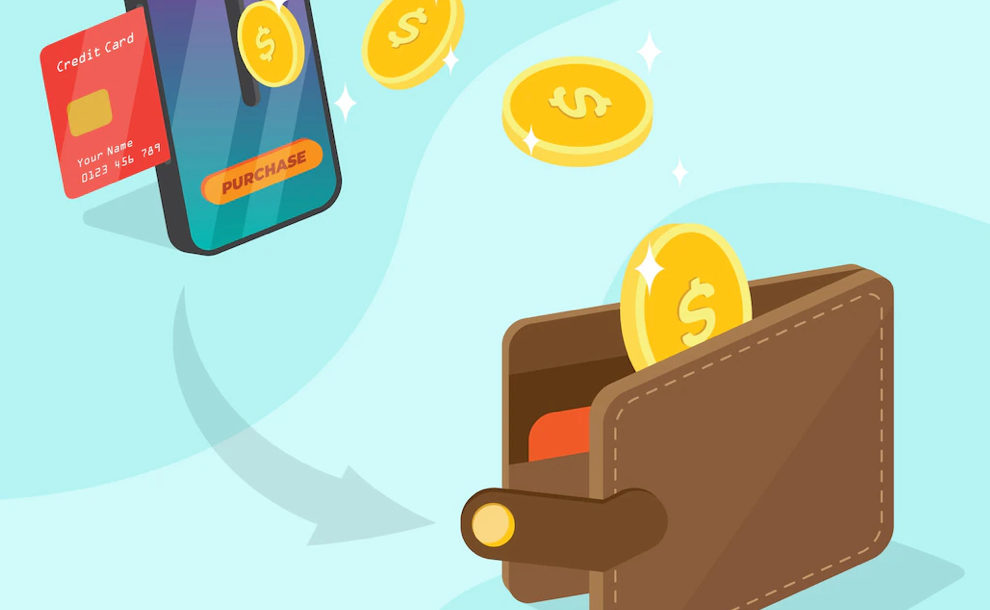 About a DeFi Wallet
DeFi itself is a collective of blockchain-based financial services and products that simplifies the financial industry by dismissing all intermediaries and decentralizing the information control. A DeFi wallet, on the other hand, is the solution that provides users with access to all DeFi services.
The wallets allow users to store and be in charge of their funds, breaking the tradition of letting banks control everything. Unlike centralized finance solutions, DeFi wallets don't link identity to financial transactions, not requiring identity verification and keeping the users anonymous.
DeFi wallets are currently one of the safest options to manage digital assets, and most of them operate as Web 3.0 and are compatible with the Ethereum network. Some of the features shared between the most popular wallets are:
Key-based. DeFi wallets have a unique key pair, usually a 12-word phrase, that must be safeguarded by the user. If the user loses the key, they probably will lose access to the wallet permanently.
Non-custodial. Users can receive and transfer funds assured that they are the only person accessing it.
Compatibility. Users can access most DeFi wallets by connecting a Web 3.0 wallet, and mobile wallets are already incorporating dApps browsers to access DeFi applications without exiting the app.
Accessibility. Most wallets can manage a wide range of virtual assets, such as ETH, stablecoins, and tokens.
How to Withdraw Money From a DeFi Wallet to a Bank Account?
To withdraw from a DeFi wallet, you'll need to transfer the coins to an exchange. To keep the explanation simple, we'll use Binance Exchange as an example.
Create an account on Binance. 
Download the app and click on Create Account. The platform will ask for identity verification.
Enter the network's address. 
Let's say you want to sell ETH, so you'll need to enter its address on Binance. You can do that by going to Wallet > Fiat and Spot > find ETH on the list. Click on the Deposit button, select ETH and specify the network, such as ERC20. Now you should be able to see your Ethereum address.
Transfer the ETH from the wallet. 
Go back to your wallet account and find the action to Send or Transfer. This option will probably lead you to Add Recipient or Destination on the wallet. Paste the ETH address and pick the desired amount you want to transfer.
Sell the coin on Binance
Soon you'll be able to see the ETH on your Binance account. Go to the selling page, and select Spend. You'll need to specify the fiat currency you want to receive, then click Continue to see the selling instructions.
Transfer money to your bank
Go to the Fiat and Spot wallet on Binance and click on Withdraw. The platform will redirect you to the instructions page and ask for your bank account information. Click on Continue and enter the 6-digit verification code to complete the transaction.
Congrats! Now you have withdrawn fiat money from your wallet to your bank account!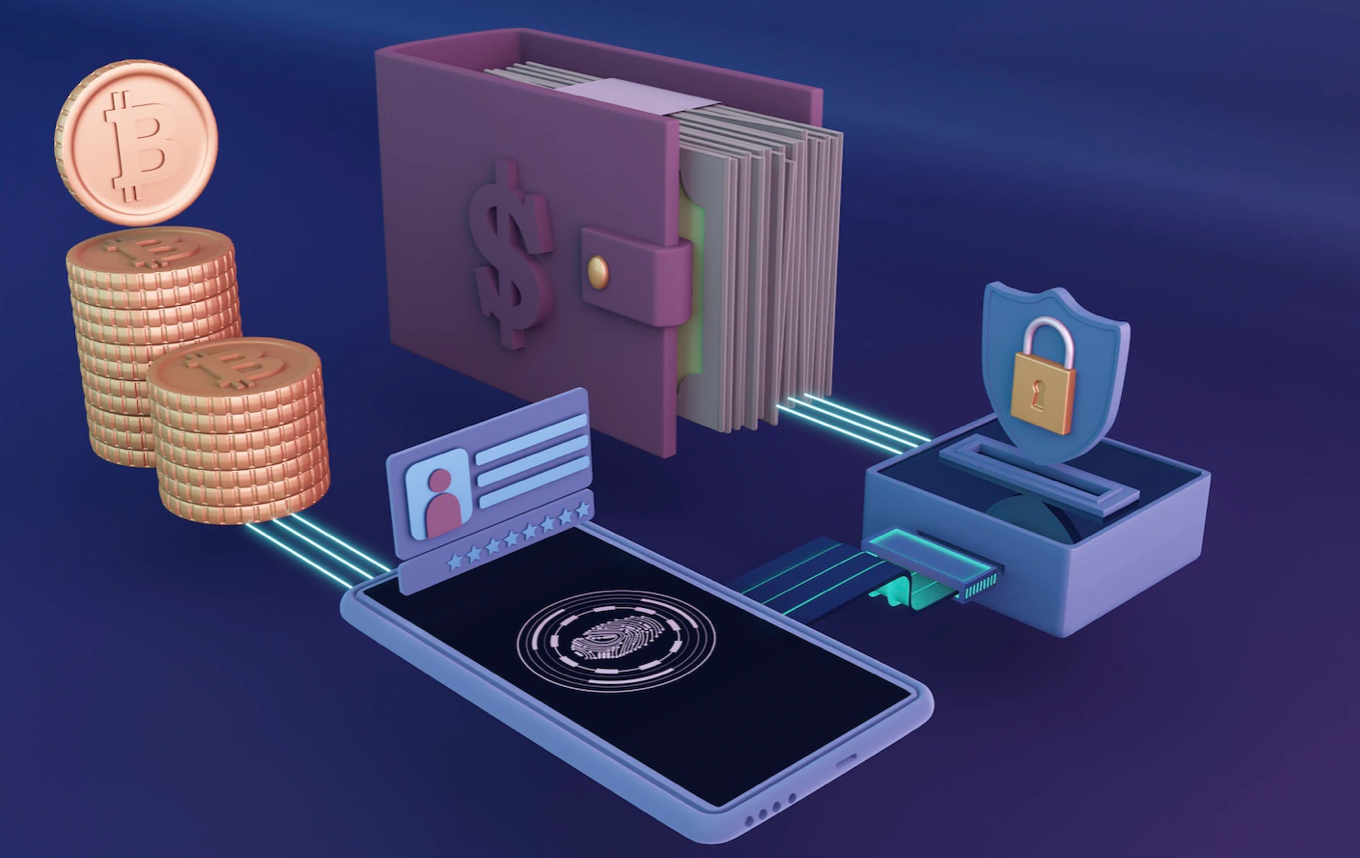 How to Choose a DeFi Wallet?
Choosing the right DeFi wallet for your goals is the first step to succeeding as a user of decentralized finance. With an increasing number of wallets emerging every day, the potential user must conduct due diligence in other to be sure that a particular wallet will meet their needs.
At first, it is essential to understand which assets the wallet supports. Different wallets support different assets and products, so it's important to have clear goals and ensure your wallet will offer the structure necessary for your desired actions.
Then, security is a crucial feature to look at. It would be best to choose a wallet with a good reputation for its security, which provides a transparent security policy and the necessary steps.
Given the early stage of the DeFi segment, many novice users still lack understanding about how this sector and its products work, how to get started, and how to handle transactions. For those users, selecting a wallet with a simple and intuitive interface can help during the learning process.
The Most Popular DeFi Wallets
To help you on the quest to choose the best wallet to fit your goals, we have gathered some examples of the most popular DeFi wallets currently available. Take a look!
1. Metamask
MetaMask is undoubtedly one of the most popular and reliable DeFi wallets. It has over a million users and, as it is built on the Ethereum network, MetaMask supports ERC20 standard tokens of Ethereum and Binance Smart Chain BEP-20 tokens.
MetaMask offers frictionless integration with most dApps and protocols and provides many guides to help users have the best experience. It is commonly used as a browser extension, but their team is already working on a mobile app to make the user experience even more flexible.
2. Argent
Argent offers a user-friendly interface for novice or non-technical users due to its mobile-first strategy. Its mission is to provide the benefits of DeFi free of transaction fees, so a new user doesn't need to deposit ETH to start using it.
Unlike other wallets, Argent allows users to retrieve their seed phrase with the 'Guardians' feature. A user can add trustworthy people and devices regulated by smart contracts to assist in recovering the funds in the wallet.
3. Coinbase Wallet
Coinbase Wallet is another great user-friendly option, keeping in-wallet actions simple for all users. It's one of the few DeFi wallets that can store Bitcoin and various other tokens.
It also stands out with its security features, such as biometry and a six-digit PIN. Although the Coinbase Wallet is non-custodial, your private keys are stored directly on your device, making it simple to retrieve access to the wallet if lost.
4. Eidoo
Eidoo is a multi-currency and hybrid exchange, allowing an easy swap of ERC20 and ERC223 tokens and supporting over 1000 tokens.
Eidoo can be used as a desktop or mobile app, available to several operating systems. To ensure security, Eidoo offers a combination of features:
An HD support system.
Storing the key on the user's device.
Recovery tool to make funds recovery faster.
5. Trezor
Trezor is a wallet that offers secure cold storage. It provides two models: Trezor One, which is more affordable, and Trezor T, which comes with a higher price.
In both wallets, users could use top-notch security measures for online safekeeping of their crypto assets or order a key-sized device that connects to a computer through USB, storing the user's private keys offline.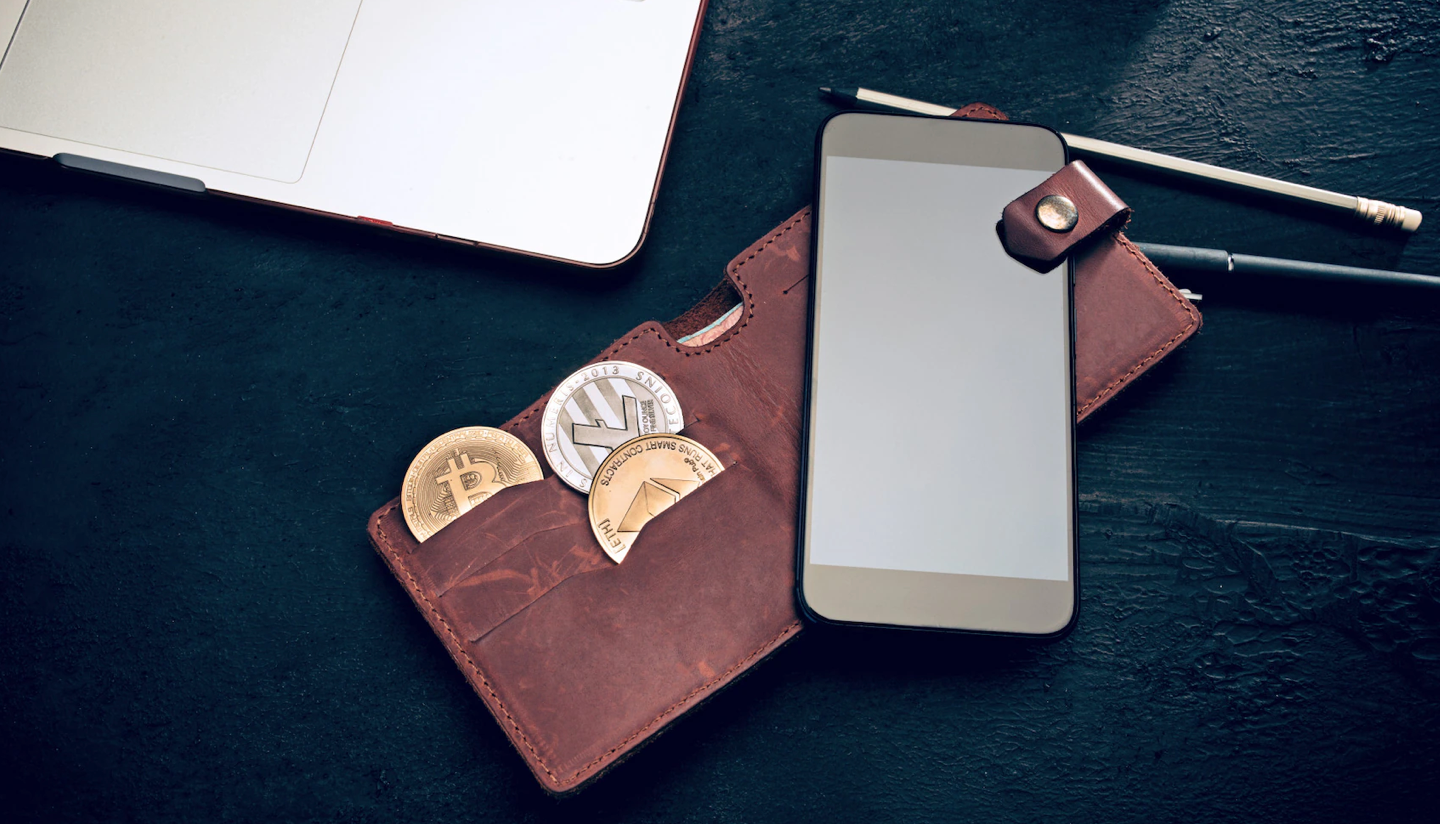 What is the difference between a crypto wallet and DeFi?
A crypto wallet is a secure digital wallet used to store, send and receive various types of cryptocurrencies. DeFi (Decentralized Finance) refers to financial applications built on top of blockchain networks such as Ethereum.
It allows users to access decentralized financial services like borrowing and lending without needing a trusted third-party intermediary.
While both are related to cryptocurrencies, their purpose is different. A crypto wallet focuses mainly on storage, while DeFi offers users another option for using their assets in new ways.
Is the crypto wallet safe?
Yes, a crypto DeFi wallet is safe. DeFi wallets are highly secure due to their decentralized nature and encryption techniques. Decentralized applications (dApps) and protocols use smart contracts that process transactions instantly without needing a third-party intermediary or middleman.
Additionally, most crypto wallets use two-factor authentication to ensure an additional layer of security for user accounts.
What can I do with the DeFi wallet?
You can use a DeFi wallet to access decentralized financial services such as borrowing, lending, trading and investing without needing a trusted third-party intermediary.
You can also manage your assets, store and send cryptocurrency securely, and easily monitor the performance of your investments.
Additionally, you can benefit from yield farming in certain Decentralized Finance protocols directly from within the wallet.
How do I use my DeFi wallet to buy crypto?
You can use your DeFi wallet to buy crypto by connecting it to a cryptocurrency exchange. Once connected, you can deposit funds into the wallet and use them to purchase any supported cryptocurrency within the exchange.
You can also set up recurring purchases or set up automatic transfers that will allow you to receive cryptocurrencies on a regular basis.
Additionally, many DeFi wallets offer built-in marketplaces where you can directly buy and sell different types of cryptocurrencies without needing an external exchange account.
Conclusion
As you can see, there are many DeFi wallets with different interfaces, security methods, and particular features in general. The key is to keep in mind your investment goals while choosing your wallet and do deep research before committing to a specific platform.
We hope you've understood more about DeFi wallets. You should also keep in mind such terms as wallet's private keys, a non-custodial wallet, how to regain access, a decentralized wallet, hardware wallets, a centralized wallet (centralized wallets in general), multiple wallets, how to connect wallet, crypto.com DeFi wallet, a recovery phrase, data breach, CeFi wallets, and more.
Would you like to start investing in the most promising crypto projects? Learn how to invest with BullPerks, the fairest and most community-oriented decentralized VC and multichain launchpad!
More articles on this topic